"Among the very best"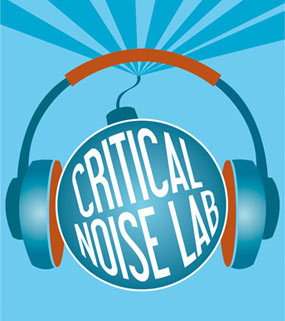 CHARLES LIPPER is one of the most trusted freelance audio engineers in the greater Washington, DC area. His 15+ years of professional audio practices have made him a must-call for fast, quality audio delivered on time and on budget.
TURN-KEY AUDIO POST
Are you a producer who needs a dynamic mix for your production? The signature sound of a Charles Lipper mix can be acquired 24/7 at the Critical Noise Lab. Call Charles today and ask how the Critical Noise Lab will best fit your particular audio needs.
FREELANCE ENGINEER
Are you an audio studio, production company, or government agency who needs to book a reliable freelance sound designer/mixer to work in one of your suites? Confidently hire Charles Lipper to understand your project's needs, hit the ground running, and make your client eager for repeat business.
INSTALLATION / CONSULTATION
Are you in need of building/developing your own audio rooms? Look no further than Charles Lipper to provide sound advice for equipment, acoustics, and integration. In addition to his own skills, Charles' network of sales people and systems professionals will assuredly provide you with a terrific work environment for an outstanding price.
"An impeccable ear"
"An invaluable asset"
"A true artist"
POLITICAL
RADIO
Surround Sound DVD Demo available upon request through Contact page.